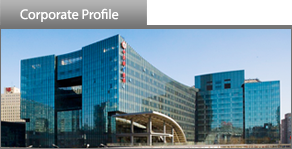 Oceanwide Shipping has been one of leading providers of forwarding and logistics service in China, since we set up in 1996 and headquartered in Dalian.

We are specialized in airfreight, seafreight shipments and supply chain management solutions as well as providing globally integrated, end to end logistics solutions. As a non asset based Corporation, we have considerable flexibility when managing customers' supply chains. Because of our relationships with local suppliers and global air and ocean carriers, we can provide customers with the best routing and pricing options through our professional knowledge and state-of-the art IT system.

We have extensive experience operation within these key industry sectors, such as Automotive, Consumer &Retail, Fashion,Seafood,Ship building, Hi-tech,Wine & Spirits. At these industries, we can meet your specific requirement of logistics service.

We are people driven company with dedicated,experienced and knowledgeable team members who engage customers with passion and experience at local touch. At Oceanwide, our professionals ensure that we always live up to "One World, One Platform One Solution".

Today Oceanwide Shipping is able to offer global solutions with an extensive network in over 80 countries around the world.